Congress Hub Europe – Paris
Paris, France
An eternal and constantly reinvented city, mythical and always surprising. A welcoming capital open to the world and accessible to everyone, eager to protect the environment and the quality of life of its inhabitants. Creativity is at work in the arts, architecture, fashion, gastronomy, design, and craftsmanship. The diversity of temporary exhibitions along with the richness of permanent collections in museums have something for everyone.
Paris is one of the world's leading destinations for business travel, and this activity is an essential part of its identity. An ecosystem of head offices, incubators and co-working spaces create an environment conducive to this and make the French capital a major business hub and a recognized centre for innovation. What's more, the City is strongly committed to protecting the environment, in particular by developing non-motorized transport solutions and sustainable practices for event venues and accommodation.
With a prime location at the heart of a dense air and rail network, Paris benefits from outstanding connectivity to the rest of the world. Numerous and varied infrastructures make it one of the most attractive capitals for hosting professional events. With more than 120,000 rooms, Greater Paris has the second largest hotel offer in the world. Due to the capital's impressive offering of meeting places and addresses for private hire, one thousand congresses, more than 400 trade shows and some 110,000 corporate events take place in Paris every year.
Through the city's ever-more numerous green spaces, lively cafe & restaurant terraces, landmark monuments, history, craftsmanship, and unsurpassed vitality, it is a welcoming and ever-more open Paris that I invite you to share. Paris is yours!
Paris is a unique destination! The French capital offers everything you need to make your stay or event a memorable success!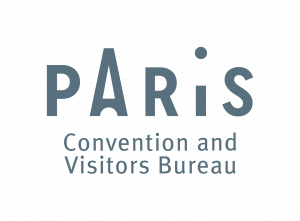 Health Pass
The European Hub of Paris has put everything in place to allow participants to enjoy the event in the safest environment : this is why, in France, all venues are accessible only under the condition of presenting a valid Health Pass.
What is the "Health Pass"?
In France, you must present a health pass to access events bringing together more than 50 people.
From August 2021, you also need to present this pass in bars, restaurants, malls, hospitals (except in case of emergency), retirement, or residential care homes, and for plane, train or coach long-distance journeys.
If the health pass is not required for children under 12, it is now required for young people aged between 12 to 17 years-old, and for public venues' staff.
One of the following three options will be considered as a "health pass", should it be presented in digital (via the TousAntiCovid app) or paper version:
1. Proof of a complete vaccination schedule including the necessary time after the final injection, either:
7 days after the 2nd injection for double injection vaccines (Pfizer, Moderna, AstraZeneca);
28 days after injection for vaccines with a single injection (Johnson & Johnson);
7 days after the unique injection for people who have been previously infected by Covid (1 single injection).
French residents: Get my certified vaccination certificate

2. Proof of a negative test made within less than 72 hours (or 48 hours for antigenic tests for trips to destinations such as Corsica, overseas territories, and the European Union)
All RT-PCR, antigenic tests and now self-tests under professional supervision generate proof as soon as the result is entered by the healthcare staff in SI-DEP. For antigenic tests and self-tests, results can be printed live under supervision health professionals; email and/or SMS is sent to patients who can retrieve results from the SI-DEP portal. Patients have also the possibility to download proof on TousAntiCovid application.
The existing-time limits according to the validity of the tests (72h or 48h depending on the case) will be strictly observed when entering the event site.
In the case of trips to Corsica, overseas territories and countries of the European Union, self-tests even under the supervision of professionals will not be valid. Only RT-PCR and / or antigen tests are accepted.
3. Positive result of either RT-PCR or antigen test attesting of full recovery from Covid-19, dating at least 11 days and less than 6 months.
More information available here:
French
English
Information to convert your Health Pass into a European one if not already the case
A list of test centres located around the event venue will be available at the entrance onsite (on demand).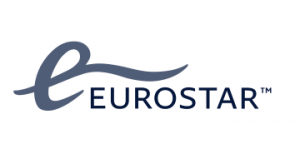 Eurostar For Business is designed to make business travel more convenient than ever. The new portal has been designed with business travel in mind, offering organisations of any size a seamless start to their travel experience with all bookings easily accessible in one place. Sign up to Eurostar For Business and start earning exclusive rewards and benefits the more you travel.
Find more information here.